Imorgen er det en uke siden jeg sist satt i en kinosal med tankene godt planta i noen andres skapte verden. Å få drømme seg bort er viktig, og av og til litt tungt for kropp og sjel, så etter 17 filmer på kort tid (innimellom jobb og annet som må til) så var det nok impulser samlet sammen i hodet mitt. Denne TIFF-uken var det ikke en eneste film som var langtekkelig, og dermed ble det til at jeg så hver eneste film fra start til slutt. Ja, det har hendt at jeg har sneket meg ut av litt for spesielle filmer i kinomørket, men altså ikke denne gangen. Siden vi var på reise under billettslipp ble det til at jeg, som ikke var i jobbmøter men på kafè, satte meg inn i programmet på forhånd, og samber fikk med seg nøyaktig samme filmer som meg bortsett fra èn. Derfor anbefales hans, som alltid, fascinerende sammendrag av filmene.
Takk for årets filmer, TIFF, og takk for alle de herlige stundene rundt om på byens kafeer. Håper alle i hele verden skjønner at Tromsø virkelig er stedet man bør være, spesielt under TIFF! Og takk, Fotodama, for alle flotte bilder: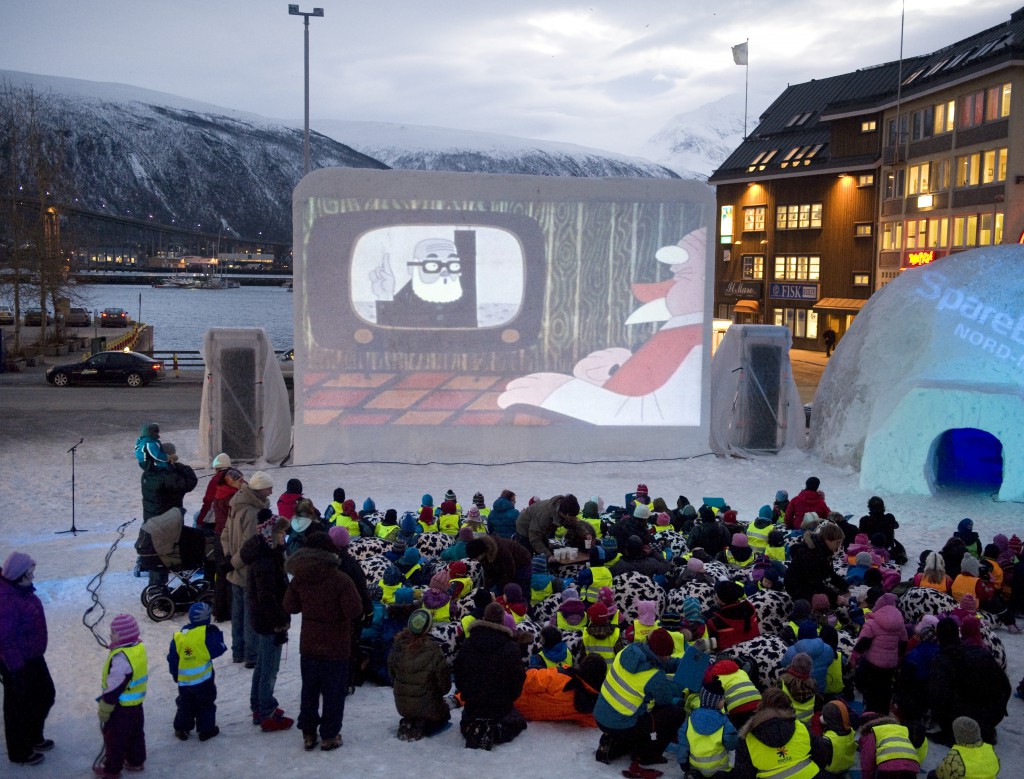 ENGLISH TEXT: See, I do listen to you guys! I will try writing at least parts of my text in English as well:-)
Today, I wanted to write about Tromsø International Film Festival. This because tomorrow it will be been one  week since I last sat in a theater with my  mind in a world someone else has created for me.This year, I managed to only take one day off but still see 17 films and hang out quite a bit with these wonderful people in Tromsø. In fact, last year, my journalist-friend Olaf named TIFF the coolest festival he had been to. Let me quote some of his writings:
It's on the same latitude as Siberia, around a fifth of its population consists of students, and when the sun goes down there on 21 November it doesn't rise above the horizon for two months. More importantly, the Norwegian city of Tromsø, is home to the Tromsø International Film Festival (TIFF), which took place this month amid blizzards, 21 hours of darkness per day and probably the best beer in the Nordic territory.
(…) These not only take place in centrally located cinemas, but also in the city's main hospital, the local prison and on an outdoor screen in the main square. And while it boasts a full line-up of industry seminars and events, 98 per cent of TIFF's audience is made up of film-hungry members of the public.
Thank you for this year's films, TIFF, and thanks for all the wonderful memoroes from Tromsø's many cafes. I hope everyone in the world understands that Tromsø  really the place to be, especially during  TIFF!