When I was a little girl, my mother had this one bag with the coolest emblem on it. I wouldn´t know it until I was a bit older, but this was in fact the logo of Marimekko. My mother still has this big black bag, almost thirty years later. And I always keep a few of their prints close by to keep up the good moods, like the pillows and the round chair in this photo: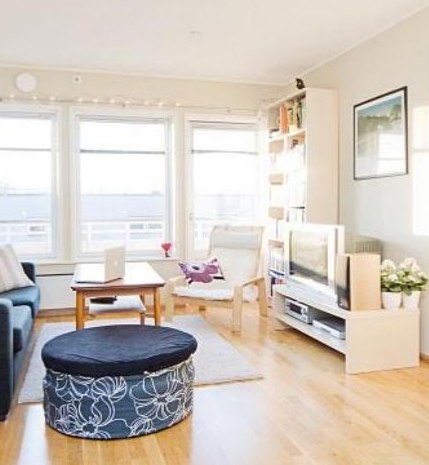 In case you didnt know, Marimekko is a Finnish company based in Helsinki that has made important contributions to fashion, and are particularly noted for brightly-colored printed fabrics and simple styles – which I fell in love with years ago.
Now that we are moving, I keep deciding on what new fancy Marimekko-items I should bring in to the next few happy, bright colored years?